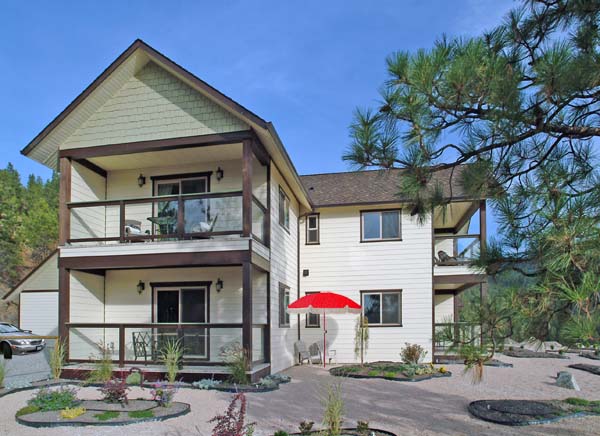 Forgotten Hill Bed & Breakfast's guest rooms are located in a purpose-built L-shaped wing on the west side of the Innkeeper's house, and connected by the Lobby area and the Courtyard.
 
At Forgotten Hill, all the guest rooms have views both to the south and the west. The ground  floor contains the Garden Room which offers views to the south through its patio doors. The view through the Lounge's patio doors faces west towards Summerland. The Lounge is available to all guests unless the Garden Suite is occupied.
 
The Elephant and Island Rooms are located upstairs, with the patio doors to the balcony of the Island Room facing south towards Penticton while the Elephant Room's deck faces west, towards Summerland.
 
All rooms offer large balconies or decks (18 x 6.5 ft.) which are equipped with comfortable seating and a table.
Breakfasts can be eaten on the balconies, in the rooms, in the Courtyard, or in the garden overlooking the view.
---